"Making work that doesn't date. It's the most mysterious thing on earth, a new vision."
It was at 53 that Andrée Putman really began the career that made her famous from New York to Hong Kong. By creating Ecart International, Andrée Putman begins by resuscitating the forgotten talents of 1930s furniture: René Herbst, Jean-Michel Frank, Pierre Chareau, Robert Mallet-Stevens, Antoni Gaudí, Eileen Gray... She is passionate about their work, unearths parts, restores, reissues, makes known, develops a catalog of strong coherence. "My only concern was to tell myself if I interest at least ten people, I would have accomplished something that will carry me all my life". His expectations will be largely exceeded: thousands of people will be seduced by these pieces.
From the reissue of objects to the design of spaces, there is only one step. She crosses it carried by her taste for the purity of structures. "Pompous luxury is a polluting thing that horrifies me. I am interested in the essential, in the framework, in the backbone of things". She invented the boutique hotel concept by fitting out the Morgans Hotel in 1984 in New York. This project marks a turning point in the career of Andrée Putman: she manages to create a luxury hotel with very few means and affirms her style by offering sober rooms and optical effects. "It's because I started working in New York that the French asked for me".
She then carried out more and more interior design projects: she designed hotels, including Le Lac in Japan, the Im Wasserturm in Germany and the Sheraton at Roissy-Charles de Gaulle airport, l'atelier d' Azzedine Alaïa5, boutiques for Balenciaga, Bally and even Lagerfeld, offices, in particular that of Jack Lang at the Ministry of Culture in 1984 (and which has since become Lionel Jospin, the office furniture of Prime Ministers in the Hôtel Matignon), and museums such as the CAPC, contemporary art museum in Bordeaux or the Fine Arts museum in Rouen.
Through her creations, Andrée Putman wanted to reconcile "rich" and "poor" materials, to use light in new ways and to lay bare spaces to find their origin; it also tackled ways of life. The apartments she designed made it possible to give concrete expression to her desire to break codes: why dine in a dining room, cook in a kitchen, sleep in a bedroom, when you can break down partitions, change habits? "It's not about bathing in your living room, playing chef in your bedroom, but rather opening spaces up to various occupations, to flexible places. Why would spaces be monopolized by a function rather than promoting the sensations they offer us? ".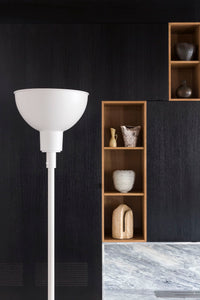 Andrée Putman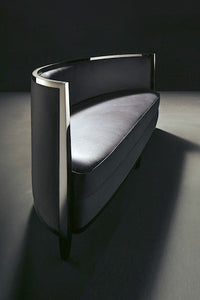 Andrée Putman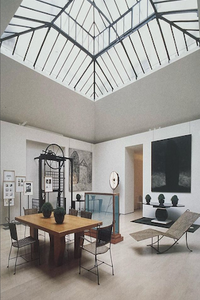 Andrée Putman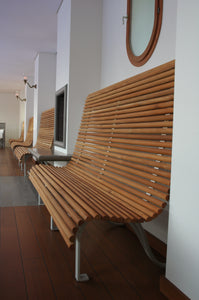 Andrée Putman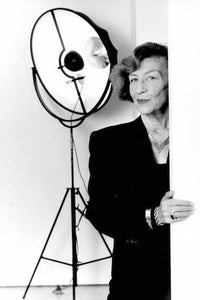 Andrée Putman