"The poetry of spaces."
Laurent Maugoust, interior architect, decorator and designer, trained at the Ecole Camondo, has been designing high-end hotel projects in France and abroad for almost 20 years. Intimately attached to the history of the places he invests, he often prefers to speak of interior stagings. He considers that the design of a hotel is based on the constant and ambivalent capacity of its designer to offer in the same space the exceptional and the familiar.
Cécile Chenais, a former student of the Ecole du Louvre, who came to decorative arts through the anthropology of space and artistic gesture, has been artistic director of the Laurent Maugoust Architecture studio for 10 years.
Together, they share the same taste for the poetry of singular spaces, the sensuality of materials and for the infinite possibilities that the gesture and know-how of our craftsmen allow. For Editions Ecart, they sign with four hands the "Chimères" collection, a free interpretation of the imagination that they associate with the history of this house. The designer duo returns to the origins of their inspiration by displaying a sculptural desire in the craftsmanship of the pieces they unveil.
They thus bring together the rusticity of the iconic shearling with the depth of the lacquer, the sophisticated drape of a boxing leather with the rough hold of a linen canvas. They fashion made-to-measure pieces with clean lines, radical and graphic aesthetics in which the demands of their style stand out.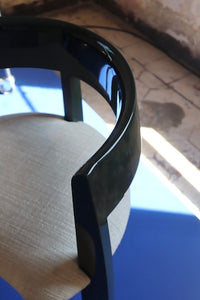 Maugoust & Chenais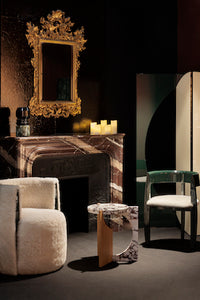 Maugoust & Chenais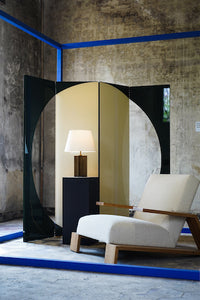 Maugoust & Chenais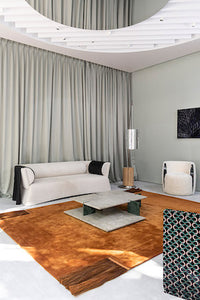 Maugoust & Chenais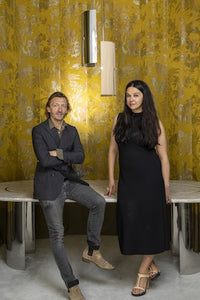 Maugoust & Chenais